So what did you missed at #BPACS2018? The Practitioner Edition.
If you didn't went to annual ASHRAE & IBPSA joint Building Performance Analysis Conference and Simbuild 2018 aka BPACS 2018 (jeeze that was a mouthful - what happen to keeping things simple like #BuildSim2017?), here's a 5-minutes run down.
Keynotes: A good keynote set up the mood right . The Thursday morning keynote on the future of building and IoT technologies stands out as the conversation starter. I can sense the building controls contractors in the room, thinking "oh that's cute", and the laboratory scientists in the room, thinking "we can add that", and the practitioners in the room - "ohhhhh yeahhh that's cool". Despite the headline grabber, the speaker, Vivian Loftness, delivered an important message.
To get to zero, we can't just apply our template ECMs and perhaps should dare to think differently.
Sessions: There's usually a trend at the Build Sim/BPACS conference:
1) We got the tool sharing sessions, usually for practitioners, but sorry - everything is IP protected and good luck trying to develop your own similar tools
2) We got the really intense sessions with so many math terms beyond 5th-grade level understanding, usually for the researchers. Thank the cosmic for them because eventually they will be simplified and improve the way we calculate things.
3) We got the case studies. Look every body - we're so cool. Try to copy us or hire us next time.
4) and then.... we got these silver bullet sessions - ninja nature as they sound - are just are so friggen relate-able to everybody in the room.
I think in the past, there are a lot of type 1,2, and 3. This year, as a practitioners, I tend to go to the practitioner-oriented session (surprise, surprise). So if it's not obvious - for a research summary - this is not your blog post. I got to say we got a lot less Case Studies in comparison to "Tool/Workflow Sharing" sessions, which I'm ecstatic about. The identity of BPACS/BuildSim is really becoming if you want to learn about energy modeling, this is the place. On that same line, if you are in need of an energy model expert in your own office, welcome to your better candidate pool.
So.... let's talk about useful tools for practitioners (in no special order).
1) Dissecting the CBECC file using your pal Excel - Greg Collins from Zero Envy
2) Sizing Earth Tubes using your pal Excel - Shruti Kasarekar from Atelier Ten
3) Condensation Analysis with Building Details using Rhino and Finite Element Analysis - Kyleen Rockwell from HKS
4) Everything you need to know about calibration methods & tools - An-Lei Huang from Integral Group
5) Web-based energy calculator for master-planning project - An-Lei and Te Qi, it's the work, folks. Can this be open source?
6) Web-based modeling analysis on E+ models - Sagar Rao et al from AEI (for a similar product, check out BuildSimHub)
7) It's all about automating reports y'all - Michael O'Keefe from Big Ladder
8) Python Scripts for post-processing usage data when it comes to District Heat/Cool especially if you're using Open Studio - Te Qi from A-Ten
9) Nat Vent Tool in Early Design? Maria B. & Alonso E. from Thorton Tomasetti and Arup
10) The link between geometry and performance for architect in the proposal phrase- Tim & Joel from HDR
11) ZNE Screening Tools probably for facility energy managers- Sandy from AECOM (shameless plug: find similar tool here: zEPI, ZNET)
Again, these are examples to give you hope. Hope that you can create similar tool and create the similar workflow that save you load of time, but to acquire it and work it in the next 5 minutes are impossible unless you work in the same firm.
That led to a question Jared Landsman asked, "Can we share?" *paraphrasing and chopping*
It brought up an interesting gray area nobody ever wants to talk about, sharing outside of your company. Hey, I get it. Our jobs are on the line here. After all, we're not lawyers and our companies' lawyers don't always work for us... Does this mean we will be closet-ed tools makers, reinventing the wheels among each other for years to come? Is there a certain characteristics or sniff test to what can be and should be shared? Or is the job of sharing resides with publicly funded orgs like the national labs? Is that just the nature of life? Do we need an app store for tools? Can I pay you $10 or $50 for this tool right now? What does it take?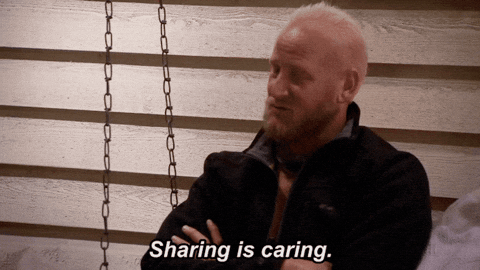 At the end of the day, I stand by: SHARING IS BETTER. Maybe the answer is making the "how", with considerations to long term growth and attacking the real motivations to keep it alive. We'll just let that marinate. Anyway, back to the summary.
Was there anything cool about Case Studies? Here are some of my notes.
1) Heat pump chillers aka Heat Recovery Chillers - Eric Dixon from SmithGroup
2) Pond Stinky Loop - I have no idea where this come from
3) Geo-Solar System - Something brought to you by the LowDownShowDown
4) Using "Underground" as Thermal Mass only with proper drainage and site planning - Something brought to you by the LowDownShowDown
5) Here is how to make your data center CFD analysis a little cooler - Thomas Z. by HKS & Peter C. from Jacobs
6) Glare Analysis - Elechromic Glazing beats Overhangs when it comes to glare controls / can try to justify cost from HVAC sizing cost savings. Draw multiple windows for your glazing - Ramana Koti from Lord Aeck Sargent
7) Is a net zero energy/water hospital possible? Let's entertain that thought. Amir R. et all from CannonDesign
8) More expensive glazing doesn't always mean lower energy cost in heating dominated climate zones
9) Hey, let's look at the O&M side for a minute - Kevin Day from MBP
Lastly, I think BPACS/BuildSim has gotten a lot better with creating the Type #4 session , the silver bullets. The kind of session that pull people together and engage, not just a last-minute powerpoint slapped together for the sake of "presenting". I have to give the crown to "What Architect Want from Building Performance Analysis", moderated by Andrew Corney. And also props to the followed up session, Making the Case for Modeling II, Project Stacio, and the LowDownShowDown.
Who knows, maybe next year, we'll also get a couple of developers who give a shoe horn it toe and new product vendors with interesting daylighting products at the scene or IoT platform where we can see the real life and hear about them.
Lastly, you might have missed the 5-minutes shoutout on Wednesday morning, but the IBPSA-USA MENTORSHIP PROGRAM is a launch (sign up by November 30th). After a year of sweats and learning how to write, I encourage my millennial peers and anyone who feel like they're a rare unicorn who does energy modeling in their company to check it out. Even more so, to the veterans in the industry, please let us mentees know you and your talents. Calling such thing a "program" is a device for people to reach out, but it's nothing without the needs of the community to keep connecting and learning from one another.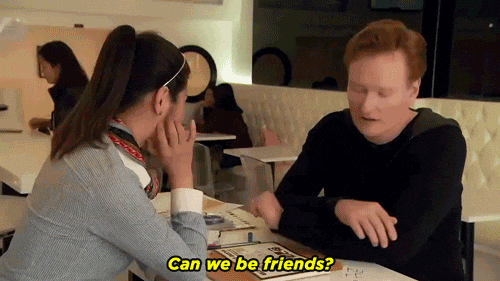 If you went to #BPACS2018, what did you find interesting? Did I miss any interesting session? Did any of the vendor demo wow'ed you? If you didn't go, did you find any of piece of the summary surprising or nothing new?